Safari Cars
Hire Safari Cars In Tanzania
If you are looking for safari car hire from Arusha or Dar es salaam, Bright Car Rental  Tour & Safari Limited is the right choice! We can handle a group of any size and are happy to accommodate last-minute requests. We have experienced tour guides, knowldegable of animals in Tanzania national parks. They will tell you every detail and fill your head with information about african animals that you never knew before.
It is well kown a better way of saving money is by arranging a safari yourself insteady of using tour oparators. Tour operators add their commission to the overall cost of your trip.This makes safari more expensive! Since we are car hire & safari company and own our own fleet, our prices are straght forward to the extent tour oparators and safari hotels hire from us!. We only charge you a  price for vehicle hire which makes safari costs more cost efficient and ideal for budget safaris or custom made safari like yours. In this case, its beneficial to you to hire safari cars straght from us as you will get a better price and a proffessional tour guide for your next unforgertable Tanzania adventure. On our website you can book your safari car online and get instant confirmation.
 Our 4x4s in Arusha are designed to handle rough terrain and provide a comfortable ride for passengers, they have pop-up roofs that can be raised for even better views. It's good idea to book in advance to ensure that you have a reliable means of transportation & tour guide for your safari. We can also assist you in booking your hotels and arranging your safari itinerary at no extra cost.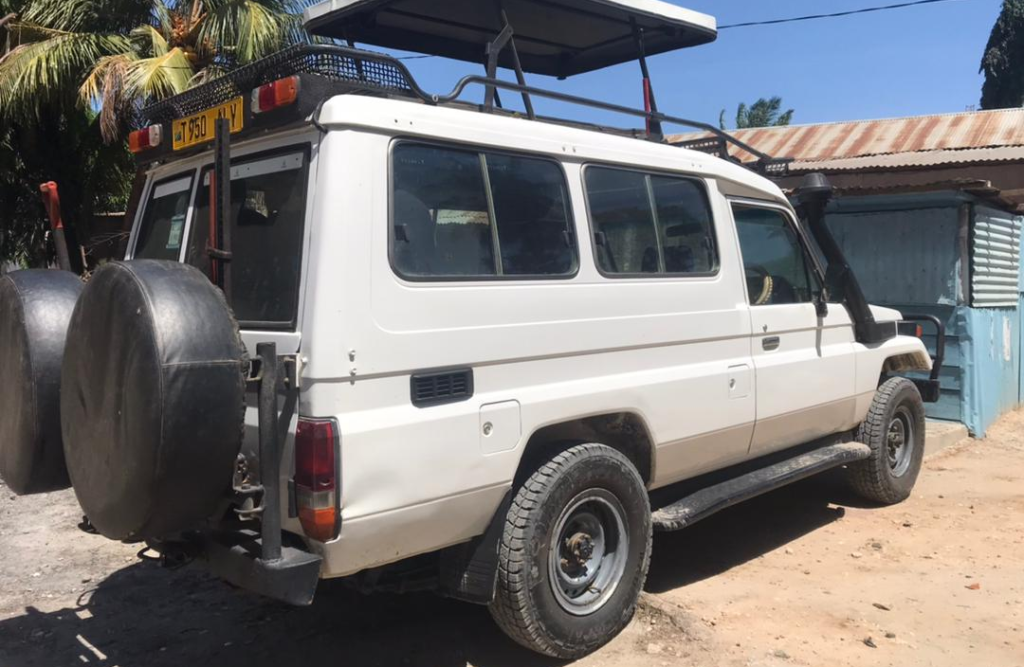 This cruiser is perfect for your self-drive safari from Arusha. It has 6 individual seats with seatbelts, Pop up hatch, can be uplifted during your safari to enjoy animal visibility and allow good ventilation, 4×4 with heavy duty tyres, 12Litre Fridges, Extra fuel tanks, HF Radio for guides to inform where the animals are currently visible, 220v Sockets, Sliding windows for each seat,  Enough back space for storing luggage
Safari From Dar es salaam
We offer Luxury 4 x 4 land cruiser in Dar es salaam. Vehicles are accompanied by our experienced safari driver guides. Our guides have between 10 – 25 years of experience in guiding wildlife safaris in Tanzania. The vehicles are safari customized with custom shock absorbers and top hatch for game viewing and photography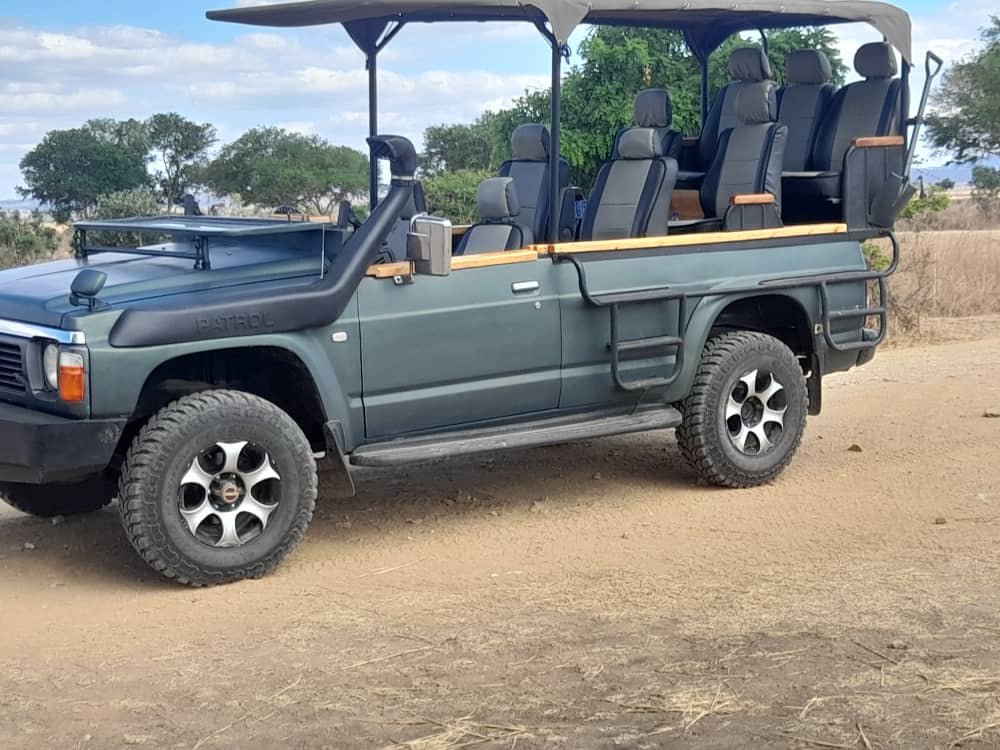 Open safari cars makes you feel closer to the wilderness and animals you have come to see.  You won't have any  obstructions between you and the amazing wildlife. You will be picked up from hotel you stayed in mikumi, go for game drive and dropped back to the hotel in Mikumi in the eveining. Here are 3 main facts why should hire open safari car for your Mikumi safari.
Book Safari Cars Straight From Us
Booking your safari car online is simple. Just select a starting point whether is Arusha, Dar es salaam or Mikumi then choose safari car you want. Our safari Landcruisers are the best choice for your Safari in Tanzania. You can book safari cars with us to explore National Parks. We offer a wide selection of safari cars at different prices and specifications so that you can choose the one that suits your preferences. You can book a safari car using our website or telephone; then, we will deliver it to your destination. We have many years of experience in this industry and have built up a network of partners who we work with to provide our customers with the best possible service.On our website, you will find the best cars for your safari tour in Tanzania at a very affordable price. In this instance, traveling with Bright Car Rental Tour & Safari LTD is definitely the more prudent way to go.