Hire 4x4 Safari Car From Arusha
Hire 4×4 Safari Car Arusha. For Your Self Drive Safari  In Serengeti, Ngorongoro, Tarangire & etc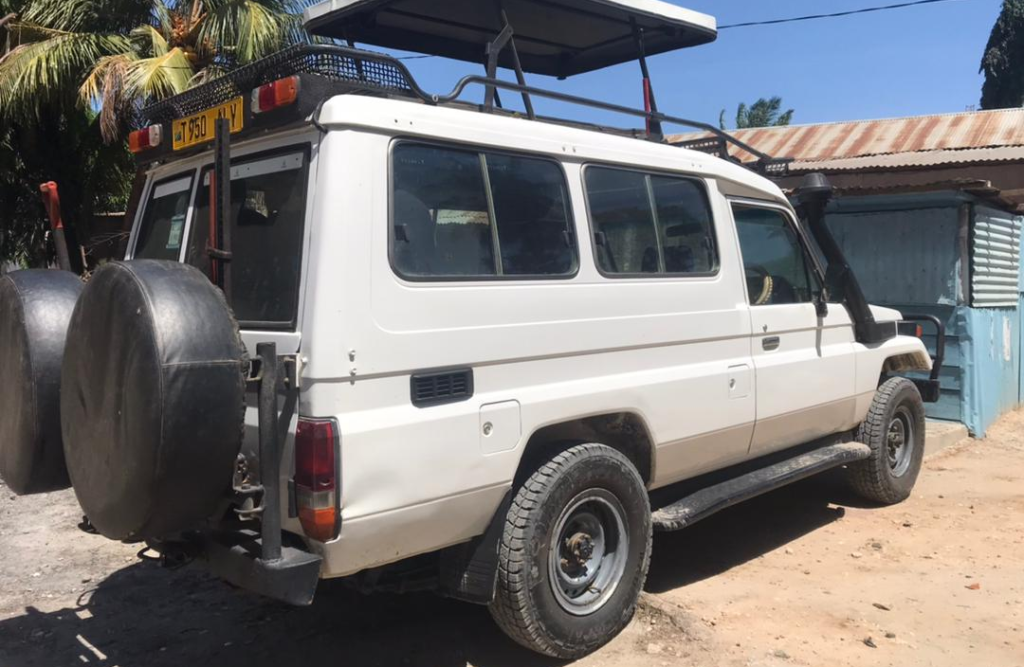 For Self-Drive Safari
Unlimited Miliage
Limited Time Offer
Reserve Within Offer Period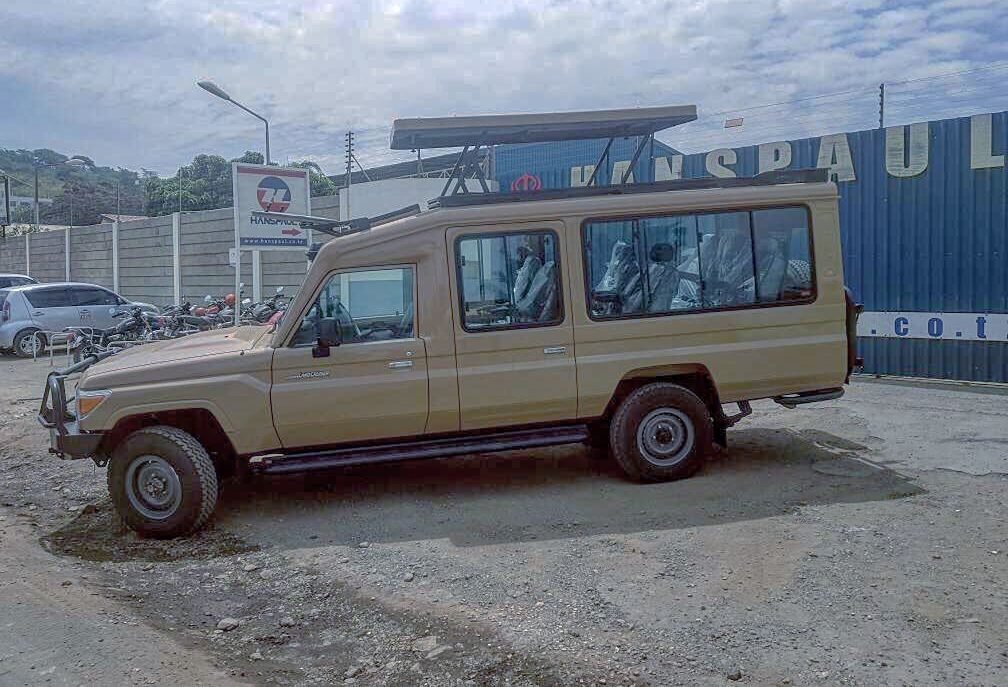 Tour Guide Driver Inclusive
Unlimited Miliage
Limited Time Offer
Reserve Within Offer Period
Book For Your Self-Drive Safari
Depending on your itinerary, book a flight to Arusha /Kilimanjaro International Airport, our safari vehicles will pick you from the airport to the national park and back to the airport at no extra charges.
Prices Are From 3 days, they include 
Landcruiser Safari With Poopup Roof

Fuel Exclusive

Payment Upon Arrival
POST COVID-19 OFFER
150$ Fixed Price For all Bookings Reserved Within Limited Time Offer
Advance booking gives you guarantee that the reserved car will be available. Availability will be confirmed immediately after your reservation.
For reservation, please complete booking form below. 
OR email us on  info@brightcarrentals.com
or call +255673970512 specify your itinerary & details as in the booking form
POST COVID-19 OFFER
150$ Fixed Price For all Bookings Reserved Within Limited Time Offer
Mahmoud Hashim
2021-05-29
Highly Proffessional Airport Transfer In Dar es salaam Tanzania We used Bright Cars airport transfer service to get us to and from J.k Nyerere Airport to our hotel- great service- right on time and very nice drivers in comfortable Landcruiser V8 VXR. Definitely recommend.
Wana magari mazuri ya harusi Dar es salaam Tanzania. Tulikodisha Coaster 5 zilikua nzuri na huduma nzuri kutoka kwa madereva wao. Endeleeni na kazi nzuri Bright Car Rental Dar es salaam Tanzania
I am a long-time customer of Bright Car Hire, Dar es salaam Tanzania, from the year 2019 and I am very satisfied with the offered services. Especially I appreciate their attitude , they are responsible, reliable and can solve anything for the satisfaction of the customer. Thank you.
First thing's first, buying or renting a car in Tanzania is an expensive pursuit. But if you need a car, pickup, or van then I can heartily recommend Bright Car Rental. They gave me the going rate and as long as you're sensible and take time around tuktuks and locals you'll be fine.
Khasim Abdalah
2021-05-25
Arrived at J.K Nyerere International Airport on a Thursday morning, 9AM only to be told that my pre-booked Airport Transfer by my rental company is not available. Called Bright Car Rental and in 30 minutes BrightCars had delivered a nice clean car with a proffessional driver the airport transfer was superb. Keep it up guys
Bright car rentals is the best car hire I have ever used. Always punctual , best price in Dar es salaam and nothing is too much for them to do wide range of cars to choose from too and all in imaculate condition! Superb Wedding cars service and have been using them for years now ! They have never dissapointed !
givenlight Jesse
2021-05-25
The best service I've ever had with car rental in dar es salaam. We rented a bus toyota coaster for our trip to Mikumi. The bus, was cleaner with very professional service. Keep it up guys
We hired wedding cars from bright cars, saying this is the best car rental company is an understatement, very superb services from you guys.. keep up the good work and cheers to you.
FAQ About Safari Cars In Dar es salaam
Our safari car hire packages include unlimited game drives with no restriction on mileage. This gives our guests more freedom and flexibility allowing the exploration of more secluded regions for exclusive wildlife viewing.
You will experience bumpy roads when traveling throughout the region and during game drives. This may pose a problem for some individuals with back problems. Please inform us in advance and we can provide additional back pillows for extra comfort.